Property Management
About YONG Property Management
Peter Huang established YONG Real Estate on the 28th February 1995. His vision is to be the largest real estate company in the world with the aim to have 15% of the global property market. From the very beginning Peter realised the importance of a successful property management development and quickly built the company profile by acquiring several rent rolls. A firm believer in property investment, Peter has around 65 commercial and residential investment properties himself, and regularly gives seminars helping others to achieve their dreams.
"We are committed to providing you with the best service for your property needs as the Property Owner." YONG Property Management
Let us manage your investment properties and experience the YONG difference.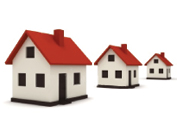 The Commitments of YONG Property Management
We will design different individual management plans to suit your property from residential to commercial. You simply just need to be placing your property in the hands of our YONG Property Management. Our management services include inspections, maintenance checks and timely reports and even background checks on new tenants. These services will protect your investment, maximise your net return, minimise your stress and free you.
The Reasons for choosing YONG Property Management
Intelligent, honest feedback and advice.
Excellent working knowledge of the residential tenancies act.
Strict tenant selection criteria.
Full and detailed inspections of your property.
Use only fully licensed and trusted tradespeople.
Have competitive fees.
A dedicated single point of contact.
Comprehensive knowledge of market trends, have regular reviews to maximise your return.
The services of YONG Property Management offer
Free Rental Appraisal with photos taken upon your request.
Advertising for tenants on the most popular websites in Australia including our YONG website.
Local and Metropolitan Newspaper advertising (Chinese Newspapers for specific tenants) at your request.
Guaranteed 3 - 4 monthly Routine Inspections of your Property with a written Report to you.
Best possible assessment of any maintenance needed.
Prompt Emergency Maintenance Service.
Professional at the handling of Bond disputes.
Contact YONG Property Management
Please call your nearest local YONG Property Management office for further information on what and how we can manage your property. If you would like a property management appraisal of your property, please feel free to email us with your personal contact and property details.