Property Development Service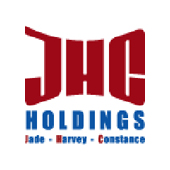 Suite 18, Pacific Centre, 223 Calam Road, Sunnybank Hills QLD 4109
Phone : (07) 3272 5177
Fax : (07) 3373 9889
---
Our Website
Our Team
JHC Holdings
JHC Holdings is YONG's joint venture or development management arm, another added service to our developer clients, land owner, local or International high net worth individual investors. As part of YONG's one stop services, apart from the project marketing, investment selling, Asian and International marketing, YONG also offers them joint venture or pure development management services. All the funding will be from JHC or YONG's high net worth individuals.
In September 2007, the development company was re-branded to JHC Holdings, from the award winning Paramount Property, by Peter Huang, the founder of YONG Real Estate, in order to further enhance the property development services, as part of his complete real estate business.
The name JHC Holdings incorporates the initials of Peter Huang's three children: Jade, Harvey and Constance. It is also the original name of YONG family's traditional business that was established in the early 1900's in China, which ceased operation after the Communist Party took over the China's government in 1949.
JHC Holdings's mission is to rebuild the family business and become one of the largest development and development services companies in Australia. While predominantly develop itself, it is also willing to help the land owner or other developer clients for their development funding by way of joint venture or pure development management. Even for the large public company like Delfin Lendlease, around 70% of their projects are joint venture with land owners or other fund managers. JHC itself had a landbanking of around 2,000 lots in 2012 with eventual completion value around $900 million and is planning to increase it to around 10,000 - 20,000 lots in the future while potentially making YONG a $1 billion company.
To find out more information about JHC Holdings, please feel free to log on to www.jhcholdings.com.au.